Umbra is Live on Polygon
December 9, 2021 / Ben DiFrancesco
We're excited to announce that Umbra is now available on the Polygon scaling network. Users can simply select Polygon from the network selector to use the app there.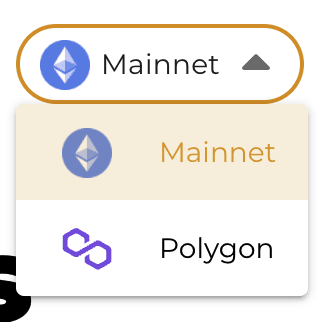 Before you can receive stealth payments on Polygon, a single transaction is required to configure Umbra. In the low-fee environment of the Polygon chain, this setup transaction costs less than a cent.
(Note: If you don't yet know about Polygon, or haven't yet funded your account there, visit the Polygon website and the Polygon wallet to get started).
In addition to adding Polygon support, this update also includes other improvements, such as faster scanning for received payments, and better warnings when a user attempts to withdrawal to a potentially non-private address.
What's Next
While Polygon is our first scaling network deployment, it won't be our last. Getting the app ready for a multichain world took a lot of effort, but that infrastructure is now in place. We're turning our attention to other L2s and sidechains. We look forward to shipping those in a much shorter timespan.
When we announced our MolochDAO grant in August, we highlighted four areas on the roadmap where we'd be focusing.
Privacy-Improving Integrations

Scaling Network Deployments

User Experience Improvements

Developer Documentation
We've now delivered on a host of UX improvements and our first scaling network deployment. In addition to continuing to push on these, we'll also be focusing heavily on integrations in the coming months.
Furthermore, while our immediate focus remains providing users with the best experience through the first party Umbra frontend, Umbra is a neutral protocol which anyone can integrate with. Having Umbra leveraged in a composable fashion by other projects will be the ultimate unlock for adoption. That's why developer docs and resources remain an important part of our roadmap later in 2022.
Thank You
Umbra is a completely community funded project. We could not have gotten anywhere without the incredible support of the ecosystem. This includes many organizations, and we are extremely grateful for their help.
What we're most proud of, though, is the thousands of individual donors who have made small contributions to Umbra via our Gitcoin Grant. The latest Gitcoin matching round is currently ongoing, and the community has once again stepped up in an incredible way to support better privacy on Ethereum through Umbra.

To every single person that has given even 1 DAI: thank you! Your contributions make our work on this project possible. If you haven't contributed, we humbly ask you to consider doing so. We're excited to keep pushing privacy preserving stealth transactions on Ethereum forward. Let's gooooo!